Joy Essence – Young and Luscious





#AllNatural. All you need to know – She is THICK, CHOCOLATE, & YOU NEVER SEEN HER BEFORE! Period! This is just a taste of what young Joy Essence has to come. Look at her debut video and drool for more. Come check it out! INSTANT ACCESS!
View Her Profile / View All Her Updates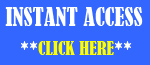 NO VIDEO PREVIEW!