Ms BMore aka Nikki – Blow Some More





GD Star Rating
loading...
#AllNatural. Straight off the SOB Uncut #1 Blu-ray video! Our number one best seller at SOBEStore.com available for instant download! Check out Ms BMore aka Nikki in a red and black bow ribbon lingerie outfit. HOT DAMN! Its like she was made for this outfit! Her curves and her thickness is just enough to drive you wild. Come check it out!  INSTANT ACCESS!
View Her Profile / View All Her Updates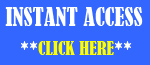 GD Star Rating
loading...